To sustainable development
THE SUSTAINABLE DEVELOPMENT OF OUR PLANET IS A NECESSITY.
OUR PURPOSE  IS TO BE SUSTAINABLE IN THE AREAS WHERE WE OPERATE
FOR ALL THESE REASONS WE HAVE DECIDED TO BUILD AND PRESENT OUR COMMITMENTS ALONG THREE LINES:
MEASURE, MONITOR & REDUCE OUR IMPACT
SUSTAINABLE CONNECTIONS WITH OUR SUPPLY CHAIN PARTNERS
ENHANCE LOCAL COMMUNITIES
IN ORDER TO ADDRESS THOSE THREE COMMITMENTS AND TO STRIVE FOR PERMANENT IMPROVEMENT, Discovery Sports Events HAS GONE FURTHER IN 2021 BY INTEGRATING SYSTEMATICALY ENVIRONMENTAL CONSIDERATION IN OUR MANAGEMENT AND OUR ACTIONS.
Discovery Sports Events SET UP AN ENVIRONMENTAL MANAGEMENT SYSTEM TO INDENTIFY IN GREAT DETAIL OUR ENVIRONNEMENTAL IMPACT AS A PROMOTER AND ON THE GLOBAL SCOPE OF OUR CHAMPIONSHIPS, TO REINFORCE THE ENVIRONMENTAL PREVENTION AND PROTECTION, TO VALIDATE PROCESSES AND TO ESTABLISH TRACEABILITY OF OUR ACTIONS AND SET ANNUAL IMPROVEMENTS
Carbon calculation & reduction
IN 2020, GUIDED BY SUSTAINABILITY CERTIFIED EXPERTS, Discovery Sports Events MEASURED THE CARBON FOOTPRINT OF ITS HQ & TOURING CAR SERIES ON A SCOPE 3 BASIS. THE CALCULATION HELPS US TO IDENTIFY OUR SIGNIFICANT EMISSIONS POSTS TO TAKE REDUCTION MEASURES BEGINNING 2021 (OPTIMIZED CALENDARS & NO AIRFREIGHT FOR OUR CHAMPIONSHIPS)
THE EMS IMPLEMENTATION ALLOWED US TO IDENTIFY THE MAIN RESOURCE CATEGORIES PURCHASED BY OUR ORGANIZATION. FOR A BETTER FOLLOW UP & TO AVOID REMANUFACTURING, WE EMPHASIZE THE STABILITY OF THE SUPPLIERS.
MONITORING ARRANGEMENTS HAVE BEEN ESTABLISHED FOR KEY MATERIAL PURCHASES BY OUR TEAMS WHICH EXPLORE SEASON-AFTER-SEASON OPPORTUNITIES TO REDUCE MATERIAL CONSUMPTION OR TO SUBSTITUTE MATERIALS WITH LESS ENVIRONMENTAL IMPACT.
OUR ORGANIZATION CONSIDERED ALL TRANSPORTATION ISSUES
FROM OUR OFFICES: WE SIGNED A PARTNERSHIP WITH AN ELECTRIC BIKE SPECIALIST FOR DAILY COMMUTING.
TO THE TRACK: OUR TRAVEL MANAGERS OPTIMISED OPERATIONAL STAFF TRAVEL TO VENUES AND IMPACTLESS SOLUTIONS SUCH AS CARPOOLING.
Discovery Sports Events IDENTIFIES CIRCUITS, FACILITIES WHICH PUTS ENVIRONMENTAL IMPROVEMENTS & WELLBEING IN THEIR CORE STRATEGIES.
ENVIRONMENTAL COMPLIANCE IS INTEGRATED & MANDATORY IN EACH EVENT PROMOTER AGREEMENT SIGNED 
A CONSTRAINING CHART CORRELATED WITH OUR EMS' OBJECTIVES HAS BEEN PROVIDED TO OUR SUPPLIERS TO RESPECT OUR ENVIRONMENTAL STANDARDS.
THE DEPLOYMENT OF OUR THREE COMMITMENTS IS CARRIED OUT UNDER SPECIFIC GOVERNANCE WITHIN THE FRAMEWORK OF OUR MANAGEMENT SYSTEMS AND IMPROVEMENT APPROACHES. WE STEER OUR ACTIONS AND MEASURE OUR RESULTS THROUGH PERFORMANCE INDICATORS AND OBJECTIVES.
MEASURE, MONITOR & REDUCE OUR IMPACT
THE TIME OF TAKING NATURAL RESOURCES FOR GRANTED IS OVER. NATURAL RESOURCES ARE BEING DEPLETED WHILE THE NEED FOR THEM IS INCREASING DUE TO POPULATION GROWTH, URBAN SPRAWL AND RISING STANDARDS OF LIVING. THE WORLD IS FACING A CHALLENGE BOTH ECOLOGICAL AND SOCIETAL: ENSURING EVERYONE'S RIGHT TO ACCESS ESSENTIAL SERVICES IN THE CONTEXT OF SCARCE RESOURCES AND CLIMATE CHANGE.
SUSTAINABLE CONNECTIONS WITH STAKEHOLDERS & COMMUNITIES
Discovery Sports Events IS DETERMINED TO MAKE TODAY'S AND TOMORROW'S WORLD MORE SUSTAINABLE. ITS VOCATION IS TO RESOURCE THE WORLD THROUGH THE DESIGN AND DEPLOYMENT OF SOLUTIONS TO ENABLE THE DEVELOPMENT OF ACCESS TO RESOURCES, THEIR PRESERVATION AND THEIR RENEWAL.
OUR RESPONSIBILITY IS GREAT AND SO IS OUR CAPACITY TO ACT. WE ONLY NEED TO REINFORCE TRUST AND COOPERATION, FIND THE BEST POSSIBLE CONSENSUS AROUND A VALUE CREATION THAT IS AT THE SAME TIME FINANCIAL, SOCIAL, SOCIETAL AND ENVIRONMENTAL.
TO MEET THIS CHALLENGE Discovery Sports Events HAS UNDERGONE A TRANSFORMATION WITH THE CREATION OF A NEW CHAMPIONSHIP WITH A CORRELATE AMBITION.
Three commitments under specific governance
Discovery Sports Events joins
united nations sports for climate action framework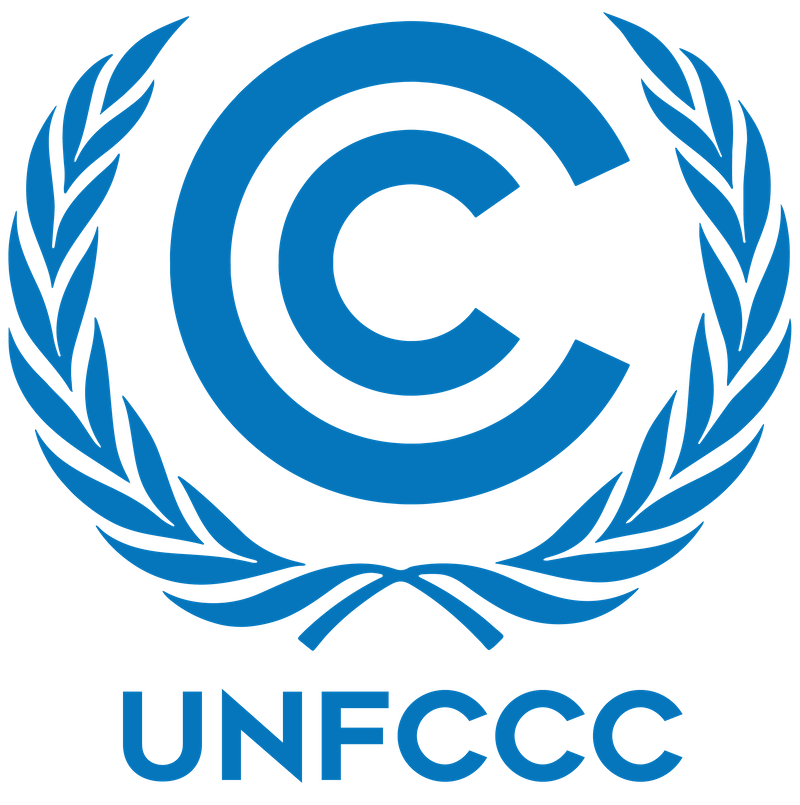 AS A SIGNATORY TO THE SPORTS FOR CLIMATE ACTION FRAMEWORK, Discovery Sports Events WILL WORK WITH ALL ITS SERIES PARTNERS TO COMMIT TO ACHIEVING AND SUPPORTING GLOBAL CLIMATE CHANGE GOALS.
THE SPORT FOR CLIMATE ACTION INITIATIVE CALLS ON SPORTING ORGANIZATIONS TO ACKNOWLEDGE THE CONTRIBUTION OF THE SPORTS SECTOR TO CLIMATE CHANGE AND THEIR RESPONSIBILITY TO STIRVE TOWARD CLIMATE NEUTRALITY FOR A SAFER PLANET.

SPEAKING AT THE LAUNCH EVENT FOR THE FRAMEWORK, UNFCCC EXECUTIVE SECRETARY PATRICIA ESPINOSA EXPLAINED THAT SPORTS ORGANIZATIONS AND ATHLETES ARE IN A UNIQUE POSITION IN THE RACE AGAINST CLIMATE CHANGE "BECAUSE SPORT TOUCHES EVERY CROSS-SECTION OF SOCIETY".
WITH THIS IN MIND Discovery Sports Events HOPES ITS COMMITMENT WILL INSPIRE SPORTS FANS, COMMUNITIES AND GOVERNMENTS TO RAISE THEIR CLIMATE AMBITION IN A UNITED EFFORT TO LIMIT GLOBAL WARMING TO 1,5 DEGREES CELSIUS.
"Today is a very proud day for us as an organization and a big statement in terms of our environmental commitments going forward. Discovery Sports Events currently promotes more than 30 major events and five championships globally so by making this commitment to the UNFCCC sports for climate action initiative, we are making a decisive statement that we acknowledge the impact of sport to climate change and aim to reduce our own impact in collaboration with all the other signatories across the world. This is a race we can, and must, win to try to help reduce the risks of climate change."  
François Ribeiro, Head of Discovery Sports Events
"Discovery Sports Events IS IN WORKING ORDER TO BETTER SHOW, THROUGH HARD FACTS, OUR SOCIETAL RESPONSIBILITY AND OUR COMMITMENTS TO SUSTAINABILITY: THESE ENGAGEMENTS AIM TO PROTECT THE ENVIRONMENT AND THE HUMAN DEVELOPMENT OF BOTH OUR CLIENTS AND OURSELVES" Head of Discovery Sports Events