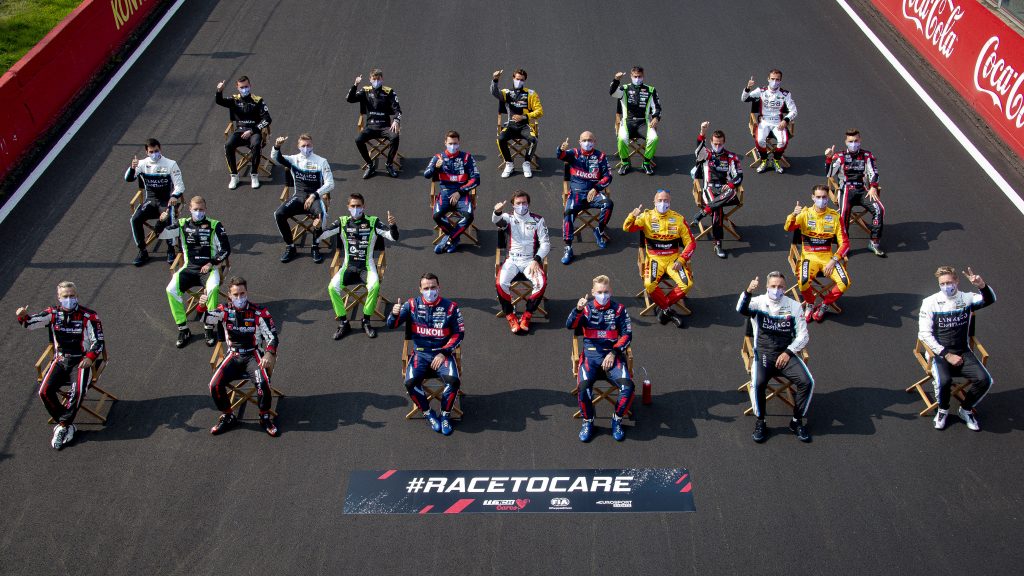 In support of the FIA's #PurposeDriven movement to return to racing with a clear purpose and as an extension of its WTCR Cares initiative launched in 2019, WTCR promoter Eurosport Events introduces the #RaceToCare campaign with the goal of raising €100,000 by the end of the season in the fight against COVID-19.
Eurosport Events is donating €1 for every kilometre completed by every all-season driver in every qualifying session and race in 2020, while drivers and other members of the WTCR community, plus stakeholders will be offered the opportunity to make their own donations.
Following each race weekend, Eurosport Events will donate a significant sum of money to a healthcare facility of its choosing in each of the six countries where the WTCR visits, namely Belgium, Germany, Hungary, Italy, Slovakia and Spain.